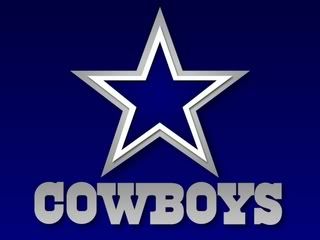 Is fate against the Cowboys too?
My Opinion by Lew Patton
The Dallas Cowboys must have some bad karma. It's no secret now that some people were hurt inside the practice "bubble" that was supposed to protect the personnel from the elements like there was Saturday at about 3:00 PM.
It is a shame that a coach and a person from scouting both had injuries to their backs. One is paralyzed from the waist down. He is just 32 years old and in the prime of his life. The other is the son-in-law of Dan Reeves. No word if he will be able to coach this year, if that even matters at this point. You remember Dan Reeves right? The coach who Jones hired for two days and wanted him to punch a time card as a condition of employment earlier this year?