Daily Archives:
June 8, 2009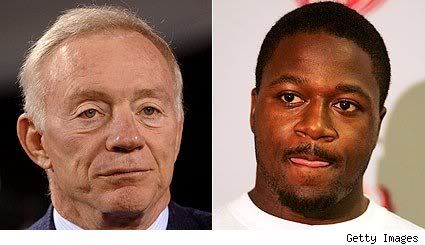 Cowboys owner Jerry Jones put to rest any discussion that Pacman Jones would return to the team this year by saying it won't happen.
"I have no plans to bring Adam back," Jones said Monday afternoon.
It was a direct switch from Saturday night when Jerry Jones told the Fort Worth Star-Telegram that he's thinking of bringing back Jones. ESPN also talks about Jones' possible return.