From ESPN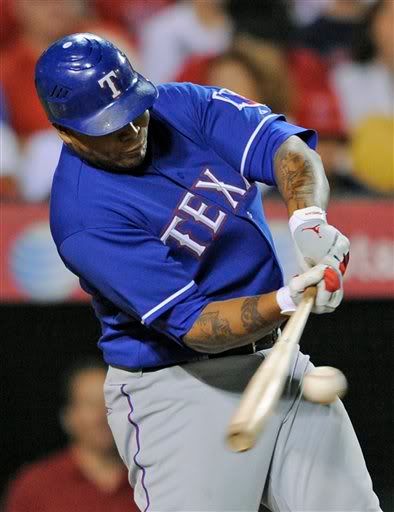 Texas Rangers' Andruw Jones connects for his third home run of the night against the Los Angeles Angels during the fifth inning of a baseball game in Anaheim, Calif., Wednesday, July 8, 2009.
ANAHEIM, Calif. — Andruw Jones had two shots at matching one of baseball's most famous records.
 Jones homered in his first three at-bats of Texas' 8-1 victory over the Los Angeles Angels on Wednesday night. He had two shots at becoming the first player in six years to hit four homers in a game, but he popped out and struck out.