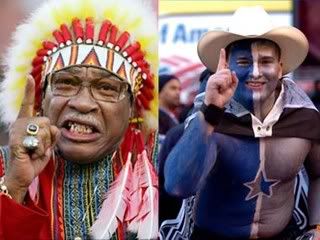 It's time once again for the rivalry that is Cowboys-Redskins.
It's hard to believe the story gets told about how this rivalry got started, and it all still revolves around George Allen and Tom Landry.
As the rivalry between the Dallas Cowboys and Washington Redskins hits the century mark, Bruce Allen still has a painful twinge in his voice at the mention of one three-word phrase.
"The Mad Bomber."
"Thanksgiving is ruined forever for that," the Redskins general manager said. "I never even liked turkey sandwiches after that."