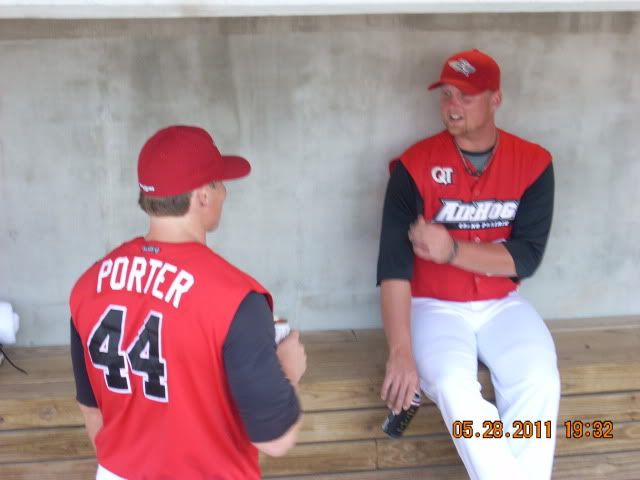 From the AirHogs Press Release
The Grand Prairie AirHogs kept rolling Saturday night, beating the Shreveport-Bossier Captains 5-3 for their fourth straight win and a clinch of their fourth straight series win in front of 2,380 fans at QuikTrip Park. 
The AirHogs (10-5) began the attack in the first, with David Thomas , Cesar Nicolas and Greg Porter singling with one out in the first to load the bases. Captains starter Aaron Cunningham (1-2) then threw eight of the next nine pitches out of the strike zone to John Alonso and Tyler Henley, giving Grand Prairie the lead. The red-hot Jake Taylor then hit a sac fly to make it 3-0 before Cunningham was able to get out of the inning.